The third installment, GLIMPSE GOLD VOL.3  now available on Blu-ray and DVD
Glimpse Gold Vol.3 is also available on VOD!
Studio C returns with yet another installment of Roy Stuart's Glimpse Gold series. Arduously digging through his archives and digitizing long-forgotten video-tapes from the 90's. Glimpse Gold 3 brings back to life the rollicking 90's, before the advent of the internet and the conquest bland industrial pornography. With over a dozen enchanting new faces packed into nearly two hours running-time, Roy Stuart leads us on a sensuous journey out of time, masterfully weaving together the image and sound to create an aesthetic and sensual experience, drawing us deep into his labyrinth of beauty, desire and poetry.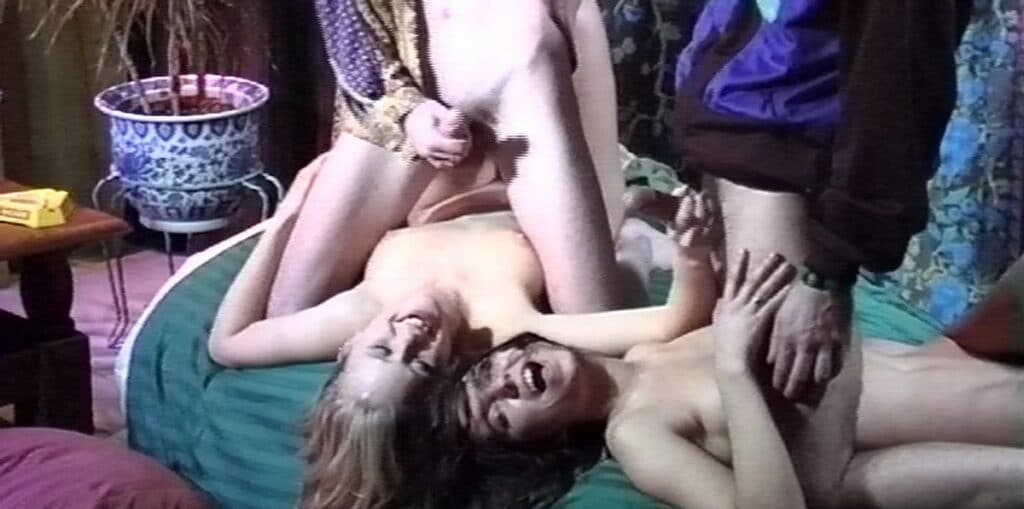 Featuring never-before-seen footage from castings and behind-the-scenes adventures and an all-original soundtrack, woven together in Stuart's poetic editing style, Glimpse Gold 3 pushes the limits of erotic film into the arena of the avant-garde. Applying his unique and iconic approach to cinema, these vintage scenes are given fresh life and recontextualized into contemporary art.
Glimpse Gold 3 is unabashedly sexy, showing beautiful uninhibited models in rousing and stimulating situations. And yet we are brought beyond the realm of the purely physical senses. Through the exploration of eroticism, Glimpse imagines an alternate worldview, in which unfettered sexuality allows us to create a new, better morality; one based on the celebration and enjoyment of pleasure rather than its suppression.