Glimpse Gold Vol.2 is also be available on VOD!

It's back …and back in time! Glimpse Gold returns with more vintage scenes which defeat any measure of time!
For this second volume of Roy Stuart's Glimpse Gold collection Vol 2, studio C unveils over two hours of amazing, never-before-seen sequences ever caught on tape! Glimpse Gold Vol2 Chronicles the hottest moments on set with Roy Stuart and his charming crews of fresh faces. Each tremble of the tape reminds of an unbridled era full of uninhibited indulgence we miss and crave amongst today's flavorless modernity.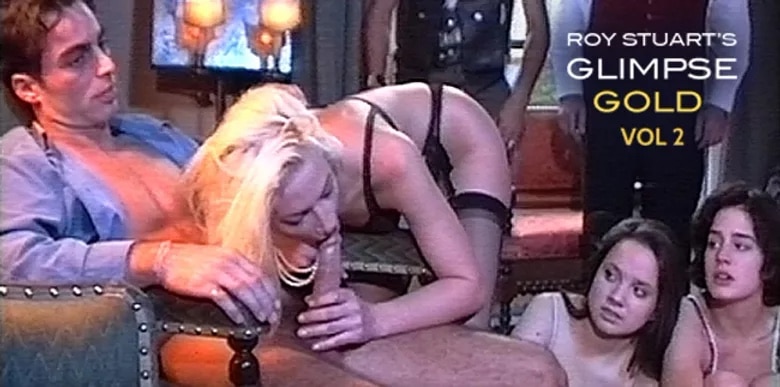 Over two dozen beguiling, young bodies with matching, wild spirits jam-packed in more than two hours of pre-HD, pre-Internet existence without pretense! These women on tape, some are European fashion models, most having never posed nude before are real beauties, right down to their abundant bushes, engaged in acts typically reserved for the coarsest old 'pros.' Dancing, dominating, seducing us with their haughty, hypnotic gazes. These heretofore moments are revived once more allowing a Glimpse at never before seen fun, delicious memories amidst the grain. Roy Stuart tops off this period piece of Betacam films, polished and digitized, with an exclusive, unprecedented soundtrack, including music from his 70's New York based rock band as eclectic as the searing imagery displayed… Vintage lovers rejoice! Stuart has always known how to make it real, make it passionate, and make it art! A valuable collectible… An even hotter film!